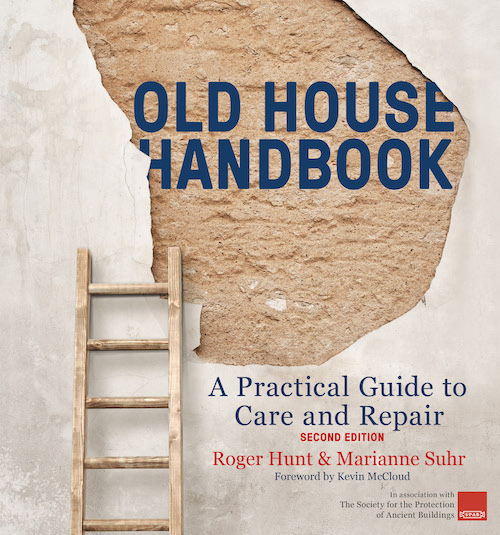 Comprehensively updated and revised, Old House Handbook by Roger Hunt and Marianne Suhr, with a foreword by Kevin McCloud, is published by Frances Lincoln in association with the Society for the Protection of Ancient Buildings. A bestseller, it is the authoritative guide on how to look after your old house - whether it's a timber-framed medieval cottage, an eighteenth-century town house or a Victorian or Edwardian terrace.
"The phrase gentle, sympathetic repair is the guiding principle of this volume [which] sets out invaluable and accessible scholarship, mixes it with practical guidance and introduces us to the techniques needed to look after old buildings ... thanks to the authors' lifetime of expertise. Enjoy the pictures and savour the enlightening words."
Kevin McCloud, author, broadcaster and designer
Written in association with The Society for the Protection of Ancient Buildings (SPAB), the book's approach is one of respect, restraint and repair rather than 'restoraton', which can so easily and permanently destroy the special qualities of an old building.
From the foundations to the roof, from the need for modern services to traditional paintwork and finishes, from windows and doors to breathability and damp in walls and floors, this handbook provides informed practical guidance.
Old House Handbook is the essential reading for anyone with an old house in need of any kind of repair or maintenance.