New Design for Old Buildings
New Design for Old Buildings explores how effective modern design can give new life to old buildings. In association with the Society for the Protection of Ancient Buildings (SPAB) and RIBA Publishing, the book is co-authored by Roger Hunt and Iain Boyd, the chairman of the SPAB, with a foreword by Kevin McCloud.
The SPAB has long embraced creative, thoughtful new design that is clearly of its time and readable as such. Showcasing a range of homes, churches and barn conversions, as well as commercial and industrial buildings from across the UK, New Design for Old Buildings demonstrates the SPAB philosophy that good new architecture can sit happily alongside old and is preferable to pastiche.
Exploring the approach, the design process, the material palette and technical considerations in creating enduring, sustainable buildings, the book is essential reading for anyone with an involvement and investment in adapting old buildings for future use. From owner, architect and designer to planner and contractor, New Design for Old Buildings outlines ways of achieving aesthetically pleasing, practical and thoughtful design.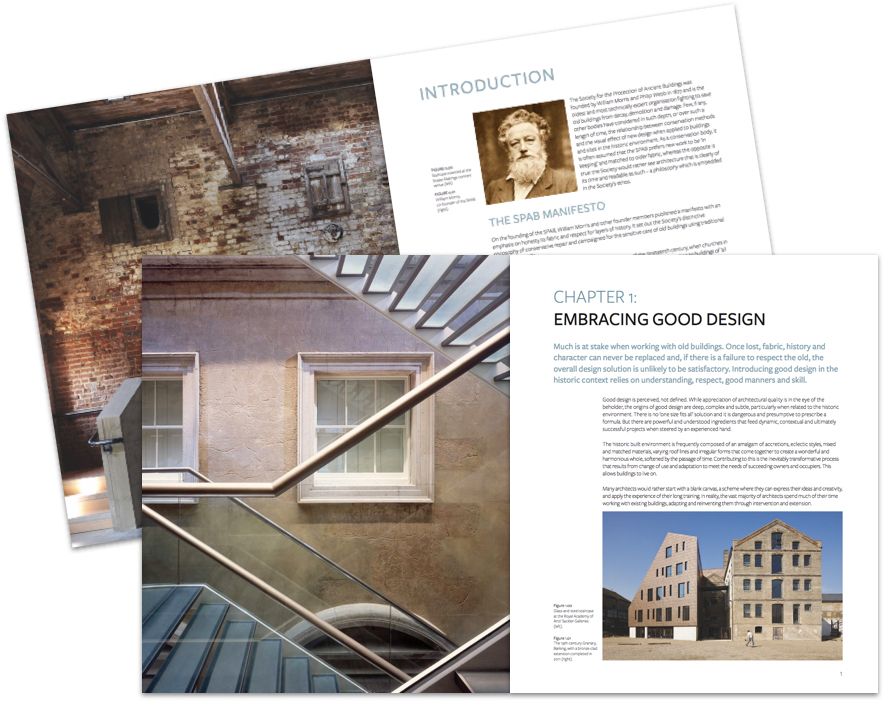 "Good conservation demands a clear and rigorous contemporary approach for new work just as much as it requires delicacy and respect in dealing with the past. In this book, Roger and Iain skilfully guide us through the work of some of the best examples, their erudition underscored by a deep understanding of conservation theory and principles." Kevin McCloud
The Robert Elms show, 
December 22, 2017
Home Rule with Martin Roberts, December 2, 2017
BUY THE BOOK
New Design for Old Buildings by Roger Hunt and Iain Boyd